Join the Phoenix Air Conditioning, LLC Family!
HVAC Career in Palm Beach County & Martin County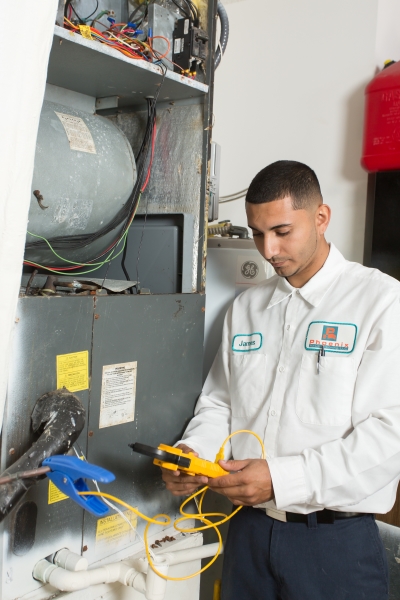 Are you looking for a long-term career about which you can feel inspired? Do you love helping others? Are you passionate about providing excellent service? If you answered "yes" to all of these questions, then we have the job for you! At Phoenix Air Conditioning, LLC, we are always looking for dependable employees with a positive attitude. This is why we are always taking applications!
It doesn't matter if you have a little or a lot of experience with HVAC, as long as you have a good work ethic and a great attitude, we have a place for you. If you love helping others, and are ready to work hard, we would love to have you as a part of the Phoenix Air Conditioning, LLC family! We serve customers throughout Southeast Florida, including Palm City, Boynton Beach, West Palm Beach, Palm Beach County, and Martin County.
Think You Have What it Takes?
We're always looking for new, talented team members for our Phoenix Air Conditioning, LLC crew. All of our technicians must have at least one year of trade school training to be considered for the job. Other than that, the most important thing is that you have a fun, positive attitude, and enjoy working with people.
Our business is 100% reliant on customer service, and every member of our team is a direct representation of Phoenix Air Conditioning, LLC. Therefore, great people skills and customer service are a must for our team.
We Offer Competitive Benefits
At Phoenix Air Conditioning, LLC, we recognize and appreciate excellence! This is why we reward all our hard working employees with awesome benefits for your hard work.
Just some of these benefits include:
Competitive pay
Paid vacation and holidays
Health plans
Paid training
Company vehicles and tool allowances
Drug-Free Palm Beach County Air Conditioning Company
We are proud to be a drug and alcohol free workplace. We believe our bodies and minds must be free of any substances in order to provide the very best service. For this reason, drug testing is a part of our hiring process and we expect our employees to be sober from alcohol during their time at work. This is a standard for all current and future employees!
If you want a fun, friendly work atmosphere with plenty of room to grow, then apply to Phoenix Air Conditioning, LLC today. We are always searching for talented individuals to join our team. You can apply online by completing the form below. We look forward to meeting you soon and exceeding your expectations!
Please note: All correspondence will be kept 100% confidential.
Apply Below
---
[gravityform id="2″ title="false" description="false"]

[h3]